Largely because of my sensitive skin (as well as the fact that I really, really like sleeping in the morning), I am a newcomer to everything cosmetics. I'm trying to put together a face routine that will hide but not tick off my rosacea, but my heart probably belongs to nail polish. My nails aren't wimpy!
So here is my first high-end buy, which I'm chuckling over (really, like I can afford this stuff). It's from MAC, and yes, it's nail polish - I HAD to have something from their Wonder Woman line, and as the lipsticks were sold out, I went for the nail polish.
Don't I feel snazzy with this box?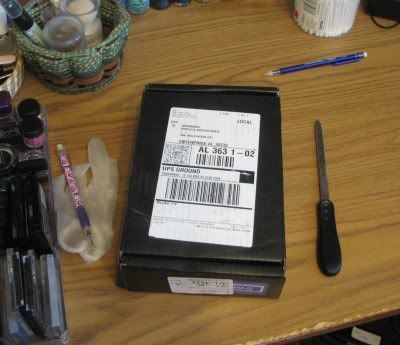 I rather like the packaging, actually; it's well contained but much easier to access than a lot of mailed boxes.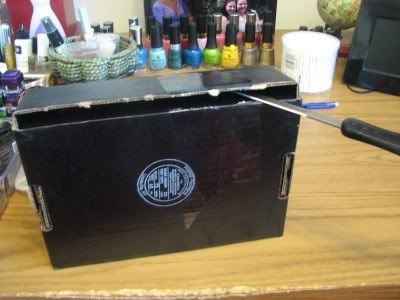 I'm a bit amused that even though it's impossible to get to a MAC store in the south, they're mailed from Kentucky!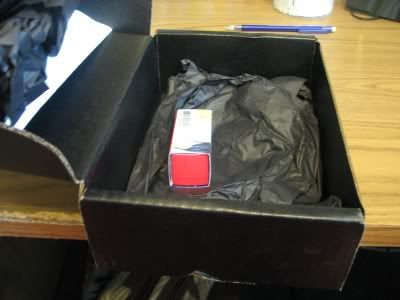 Of course, the packaging is adorable! I can't possibly throw the boxes away, now can I?! Combining DC and cosmetics is too awesome for words.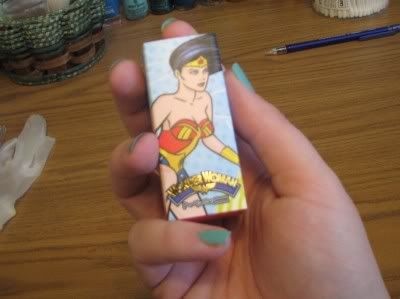 Then I had to do a size comparison. It's tiny compared to other brands, so it had better be as fantastic to put on and wear as the reviews and swatches I read! :) I'm wearing China Glaze's For Audrey today and I'm not in a hurry to take it off, so it'll be a few days before I try this out.
The navy blue companion color (Spirit of Truth) looks gorgeous and tempting, but given the size and my budget, I'll be skipping it.